Cut-To-Length Coil
NPS Metals offers Cut-To-Length Metal Coil to all of North Dakota, South Dakota and Minnesota.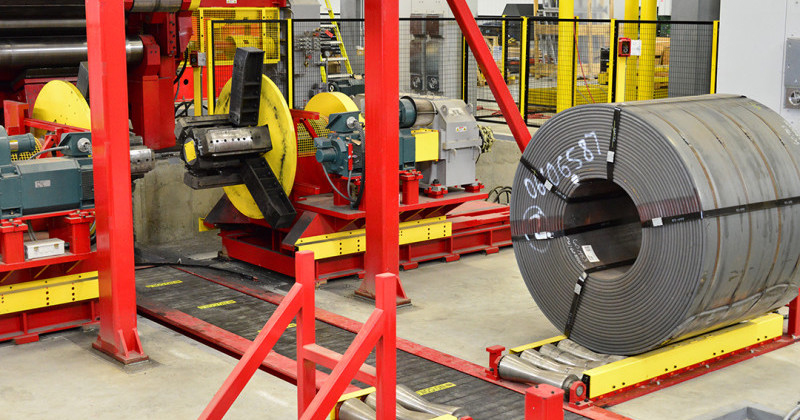 At NPS Metals, our Red Bud Industries® stretcher leveler produces panel-flat material, which customers can custom order to minimize scrap and in-house processing costs. Material from the stretcher leveler arrives at your door flat, and stays flat during processing.
---

Our stretcher leveler works by stretching the entire cross section of the strip beyond its yield point from top to bottom and side-to-side, effectively equalizing the random stresses and eliminating spring back. Material is stretched only a small amount by non-marking metallic grippers that handle even heavily-oiled material. Your order is processed to your specification every time, offering peace of mind and lights-out processing.
---
Cut-To-Length Coil Gallery
Contact Our Team to Discuss Your Cut-To-Length Coil Needs or Call us at (701) 282-6465.